Meding MD-088WB Solar Crank Emergency NOAA Flashlight Radio
MD-088WB
$9.99 CAD

Save

$40.00 CAD
---
Ask a Question
---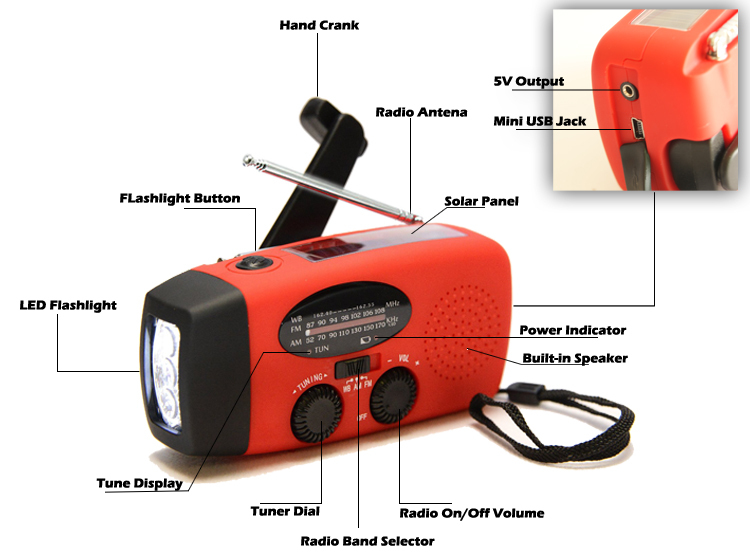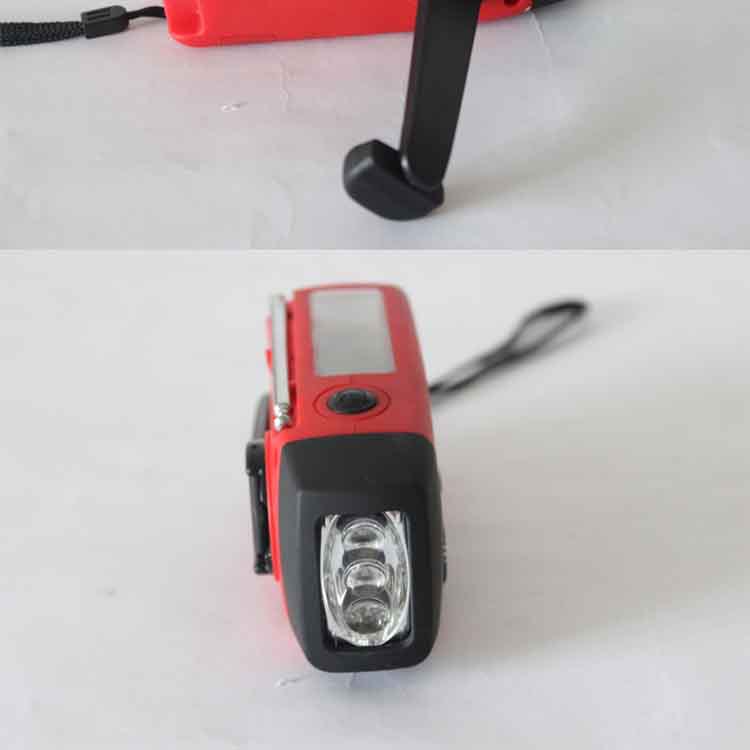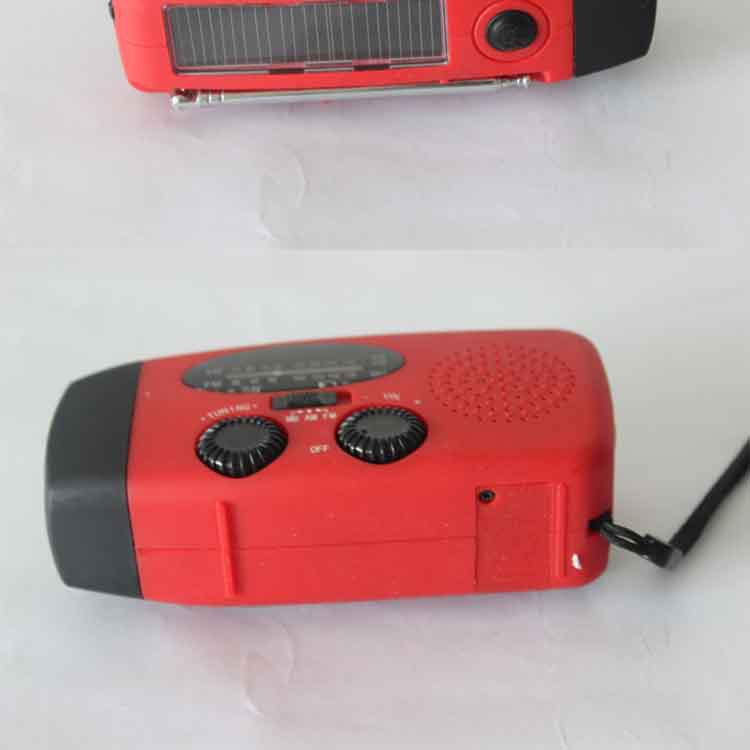 Main features
Compact and light, easy to carry yet loaded with many important functions which are a must have for any survival kit or disaster kit ;
Comes with AM/FM/NOAA radio, LED flashlight, cell phone charger and jack accessories, Dynamo hand crank, Solar Power, and USB power/charging ;
Multiple ways to power/charge the radio: hand crank to wind up internal alternator, expose to sunlight, DC recharge by USB cable ;
Recharge Cell Phones, MP3s, digital camera, Bluetooth device with USB Jack, micro USB, or Mini USB Jack! 
Water-resistance, charging and discharging protection.
CE, FCC approved.
Main Function
Large built-in solar panel powers the radio by sun or indoor light ;
The small handheld multifunction radio is perfect for emergency use indoor or in travel;
The radio is designed to charge many small electronic items. Comes with a DC cable, standard USB jack
( mini USB jack, micro USB jack, and a standard USB to mini USB cable ,extra need ). The DC cable can connect to one of the jacks which can charge gadgets like your Mobile/Cell phones, Mp3, Mp4, iPod, iphone, digital camera and more.
Power Ways 

1. Hand Crank (Dynamo Handle)
Cranking for one minute will produce about 30 minutes of continuous light, 16-20 minutes of continuous radio usage (low volume), 3-5 minutes of talk time.

 

2. Solar Panel
Place product in direct sunlight, the red POWER INDICATOR illuminates when the sun is bright enough to charge.



3. USB power (cord included)
Insert one end of the CHARGING CORD into the Mini USB Jack and put the other end into the computer USB port. The red power indicator illuminates when the NI-MH battery is being charging.
Specifications
Multi-band tuner with AM, FM, NOAA
LED super bright push button flashlight
USB cell phone / MP3 charger
Built-in Ni-MH rechargeable batteries
Large solar panel
High-quality dynamic speaker 
3-way powered 
Dimension:128*60*45mm(5*2.5*2inches)
Voltage:2.7v-4.2V
LED Lifespan:100,000 hours
Re-chargeable battery type: 3x2 / 3AAA 300mAh / 3.6 Ni-MH
USB Output: 5V, 500 mA
Maximum power consumption: 0.5W.
---
QUESTIONS & ANSWERS
Have a Question?
Be the first to ask a question about this.
Ask a Question