This item ships from the Quebec distributor. Please allow 72 Hrs. for processing.
Regular price
Sale price
CHF 83.00
Unit price
per
Sale
Sold out
Promotions

Login to your account or create one, to see what QSO Rewards are waiting for you!
Quick Specs

Scoll down for more information about this item.
Discone antennas are great for when broadband application or frequency range is required. These antennas are capable of operating at a VSWR of 1.5:1 over a very wide frequency range, making them very desirable for those wishing to work a wide range of frequencies. The small size is also advantages for those who do not have the luxury of space to install larger beam or dipole style antennas. Unlike other discone style antennas, the T-734 includes a whip for working 6M, and 2 telescopic elements for dipping into the HF bands covering 10M & 11M CB.
Simple construction includes screwing in the short elements on top to create the "Disc" and the longer elements on the bottom to create the "Cone" A whip installs in the centre and protrudes upward, while 2 lower radials telescope out for additional frequency coverage.
Multipurpose Antenna

Scanner
CB Radio
10M - 1.2GHz Amateur Radio 

RX Frequency Range 25MHz - 1300 MHz

 

Transmission Frequency Range:

26 MHz (~11M CB)

27 MHz (~10M)

49 MHz (~6M)

144 MHz (2M)

220 MHz (1.25)

440 MHz (70CM)

900 MHz

1290

 MHz

200 Watts Max

Sturdy construction, solid elements

Made in Taiwan
Does not include pictured mast.
Note: This antenna is branded by several manufactures. The actual received brand will vary based on stock availability.
Share
View full details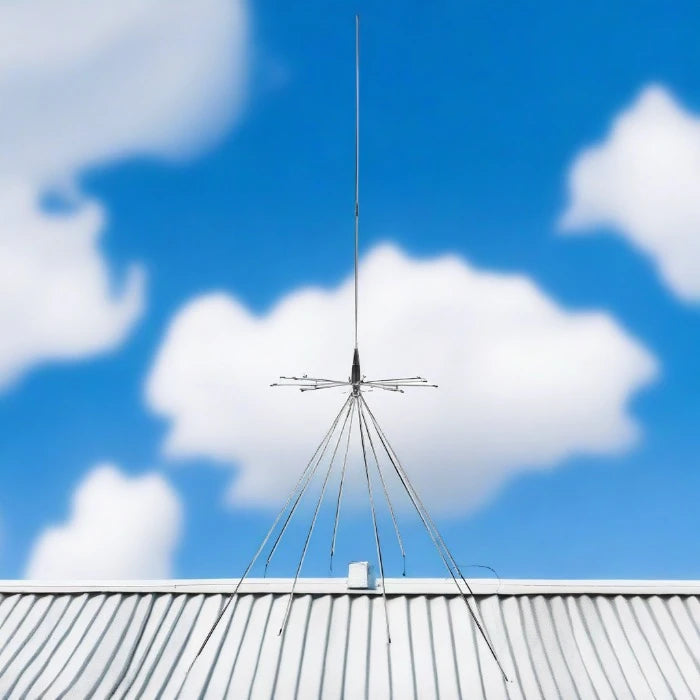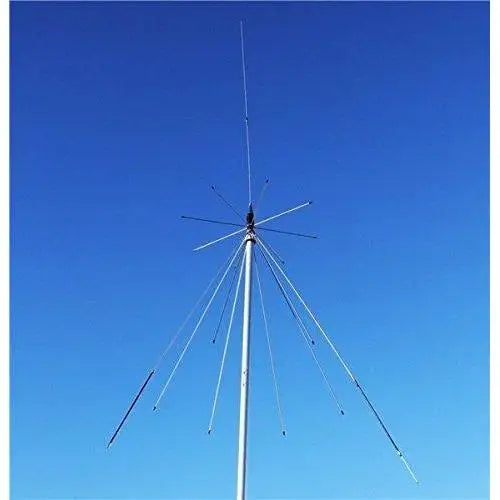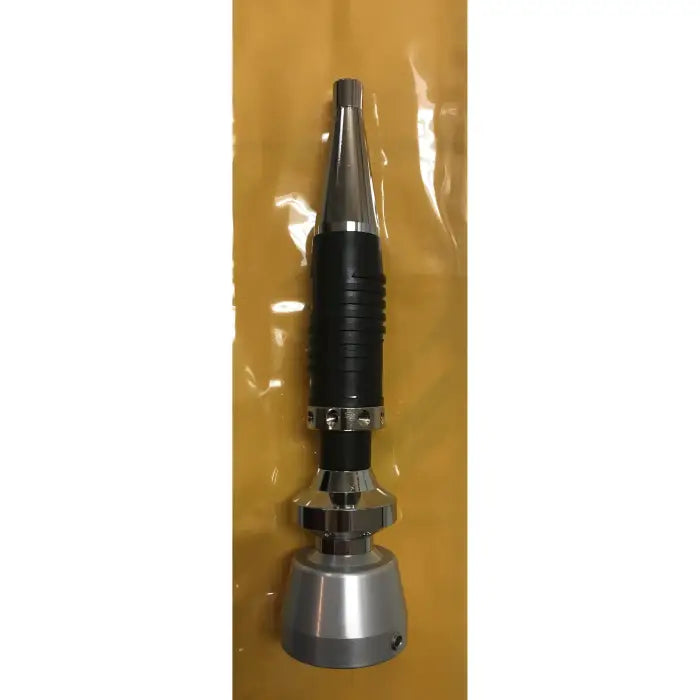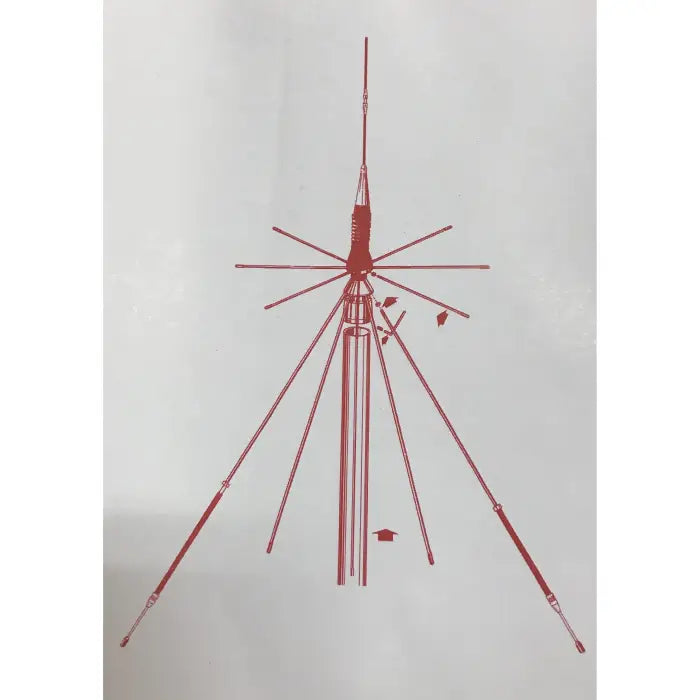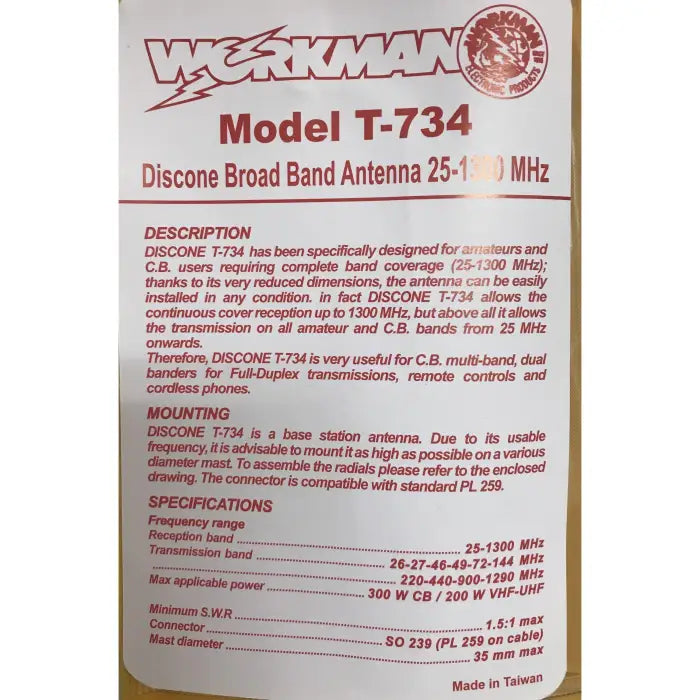 What is recommended for a 6' pole to mount this on? (Pole and hardware) Looking to mount to the side of our shed. What lengths could be accommodated?

A hollow tube to allow the coax to feed through, at a diameter of 3.5CM, can be attached to the bottom of the antenna with included set screws. From there one could use U-bolts to attach to the mast.

Bought this but no assembly sheet. It's ok if you don't have one, I'll go by the pictures if I have to. Thanks Brian Lister

Hi Brian,

The manufacturer does not provide a step-by-step building sheet, but rather a diagram on the back of the product information card. If it helps the discone comes with 3 sets of elements. The short ones go in the middle of the base and go outwards (forming the disc), the longer ones go on the bottom (forming the cone). A single element that I believe is longer than the others goes on the top pointing up.

Thanks
Bill